Lasting Mosquito Control Solutions For Southeast Georgia
If you've been living in Georgia for an extended period, it's almost inevitable that you've had interactions with mosquitoes. Georgia's high heat and humidity make it the perfect spot for them to thrive across the state, and that effect is even more pronounced around coastal areas like Savannah.
That's why Pestmaster® Services of Savannah uses the In2Care Mosquito Trapping System to give the homes we treat lasting protection against mosquitoes today, tomorrow, and into the future.

In2Care Mosquito Elimination Technologies
In2Care Systems incorporates a range of innovative technologies that transfer high doses of biocides to flying insects without posing any threat to other animals or plant life. The system consists of InsecTec biocide coating, In2Care Mosquito Traps, and In2Care EaveTubes. These three systems combined work seamlessly to not only eliminate existing mosquitoes around your property but also to form a protective barrier around your home to keep them from coming back.
The In2Care System attracts and kills mosquitoes using a biological agent that regulates their growth, killing larvae in the trap while being spread by female mosquitoes to any areas of standing water, thereby eliminating the entire infestation at once.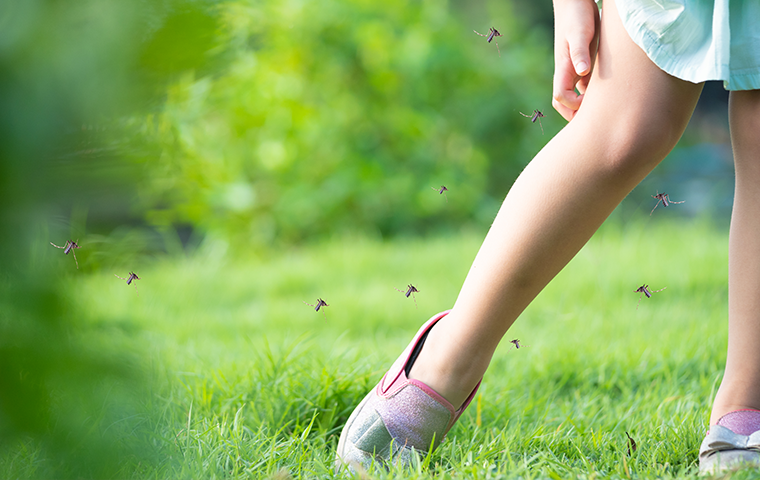 Our Mosquito Control Process
Inspection
As with all of our treatments, our first step is to perform a thorough inspection of your property. This inspection looks at the size of the property, the vegetation present, and other factors that could affect our treatment. Once the examination is over, your technician will be able to decide how many units they will need to install and will provide an estimate.
Inspections and estimates are free, even if you decide not to go with our service!
Treatment
With our inspection complete, our technicians will then set to work strategically placing In2Care biocides and traps across your property. For optimal coverage, we place one unit within every 4,300 sq ft. If you are concerned about pets and children, we can secure the units so they cannot be accessed or disturbed.
Units are flexible: As the client, you can see how the unit(s) placed work for you and later add one or more to your property (or take some away) and test their effectiveness. We will also come anytime and move the unit(s) around the property if you would like them located in a different area.
Follow-Up Service
Like most lasting pest management services, treating an entire mosquito infestation is a process that takes some time. A one-time treatment may kill all the adult mosquitoes on your property, but if you fail to treat the eggs in the area, the infestation will simply reappear once they hatch.
The In2Care System accounts for this through its long-lasting transmission system. It takes about 10 to 14 days to really see the difference in mosquitoes. Unlike mosquito misting, In2Care does not take out pollinating insects or get washed away in the rain. In2Care works day and night, no matter the weather, making it a perfect solution for long-lasting, safe, and effective mosquito control.

Take Back Your Summer With Help From Pestmaster® Services of Savannah!
Mosquitoes may seem unavoidable in Georgia, but you don't have to tolerate them around your home. When mosquitoes start biting, contact the pros at Pestmaster® Services of Savannah for immediate assistance. Keep your home protected against mosquitoes today, tomorrow, and for years to come!