Effective Bed Bugs Solutions For Southeast Georgia
Bed bugs may sound like something out of a nightmare, but they are very real and infest homes and businesses all over the United States. Although they aren't known to spread any diseases, when bed bugs get into your house, they'll cover you in itchy bites, rapidly multiply, and take a toll on your stress levels. Eliminating a bed bug infestation as early as possible is best. Pestmaster® Services of Savannah can help.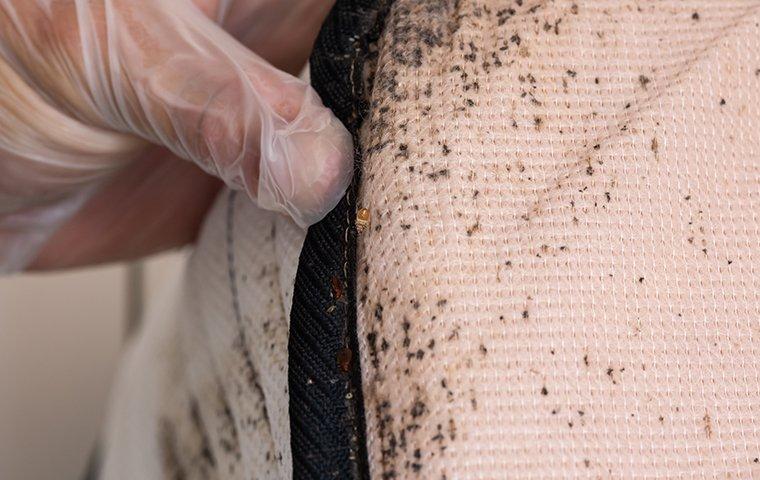 Our Bed Bug Control Process
Bed Bug Inspection
Performing an inspection before treatment allows us to confirm that you have bed bugs in your house and lets us determine how widespread the infestation has become. With this information, we can give you an estimate for our services. If you choose to pursue treatment with us, we will apply the cost of your inspection towards your treatment.
Bed Bug Treatment
We offer whole house and room by room treatments based on your needs. Taking about an hour per room, we'll first break down the furniture in the room, then treat the furniture, walls, and cracks and crevices. If you purchase mattress encasements from us, we'll also use this time to install them.
Follow-Up Service
We'll return to your home one week after treatment to inspect and re-treat if necessary. A 30-day warranty goes into effect after the initial treatment and can be extended.
Get Back To Your Restful Nights
If bed bugs have been keeping you up at night, it's time to take back your restful nights' sleep. With bed bug control from Pestmaster® Services of Savannah, you can be sure we will eliminate your bed bug problem entirely. If you suspect bed bugs have gotten into your house, contact us to schedule an inspection.